An urban retreat in the center of downtown Seattle's financial, retail and entertainment district, the W Seattle is walking distance to all the cool attractions and things to do in Seattle. The hotel is five blocks from the illustrious famous Pike Place Market and Seattle Art Museum. Catch a Seattle Seahawks game at CenturyLink Field, just minutes from the hotel. Explore the Seattle Center, stroll along the beautiful Seattle Waterfront and ride to the top of Space Needle. With so many things to do in Seattle, the W Seattle is your perfect escape in the Emerald City.
Seattle Art Museum
0.2 miles from the hotel/ approx 6 min walk
Located in downtown Seattle, SAM exhibits amazing art works from across cultures, exploring connections of past and present. Enjoy the permanent collection of modern and contemporary art, American and Northwest art, European art and African art, as well as changing exhibitions and events. Explore the Olympic Sculpture Park, an outdoor sculpture park and beach on the Seattle Waterfront. and stop by TASTE Restaurant.
0.2 miles from the hotel/ approx 6 min walk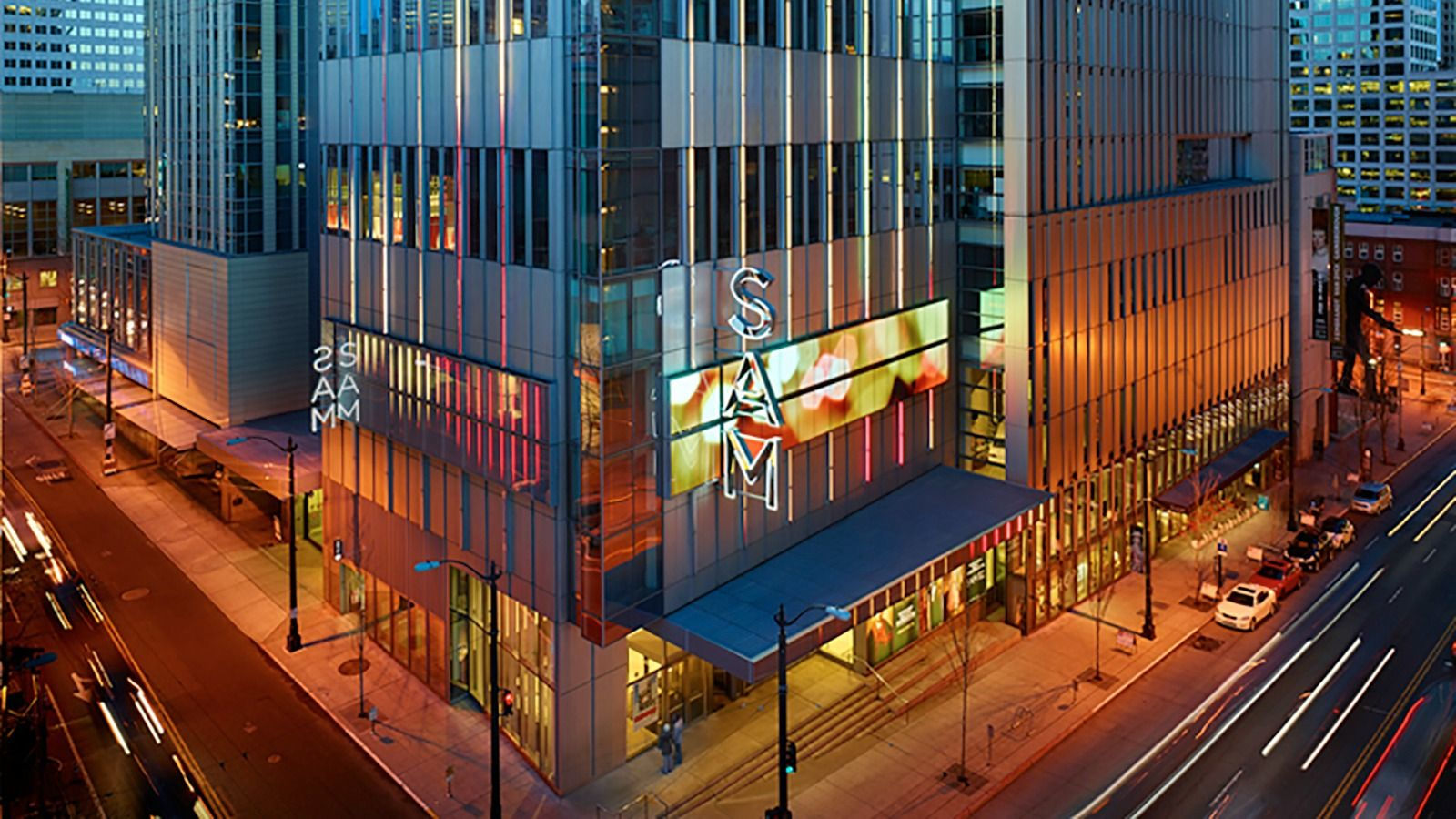 Pike Place Market
0.5 miles from the hotel/ approx 12 min walk
The heart of Seattle's Waterfront, Pike Place Market is the Emerald City's most exciting shopping, dining and entertainment attraction - famous for its flying fish. Stroll through aisles of fresh fish, vegetables, fruits, flowers, coffee, artisan cheeses, baked goods, arts and crafts, antiques and exotic items at the oldest farmer's market in the country. See the fishmongers toss their catch into the crowds, or visit the wonderful restaurants for fresh Pacific Northwest cuisine.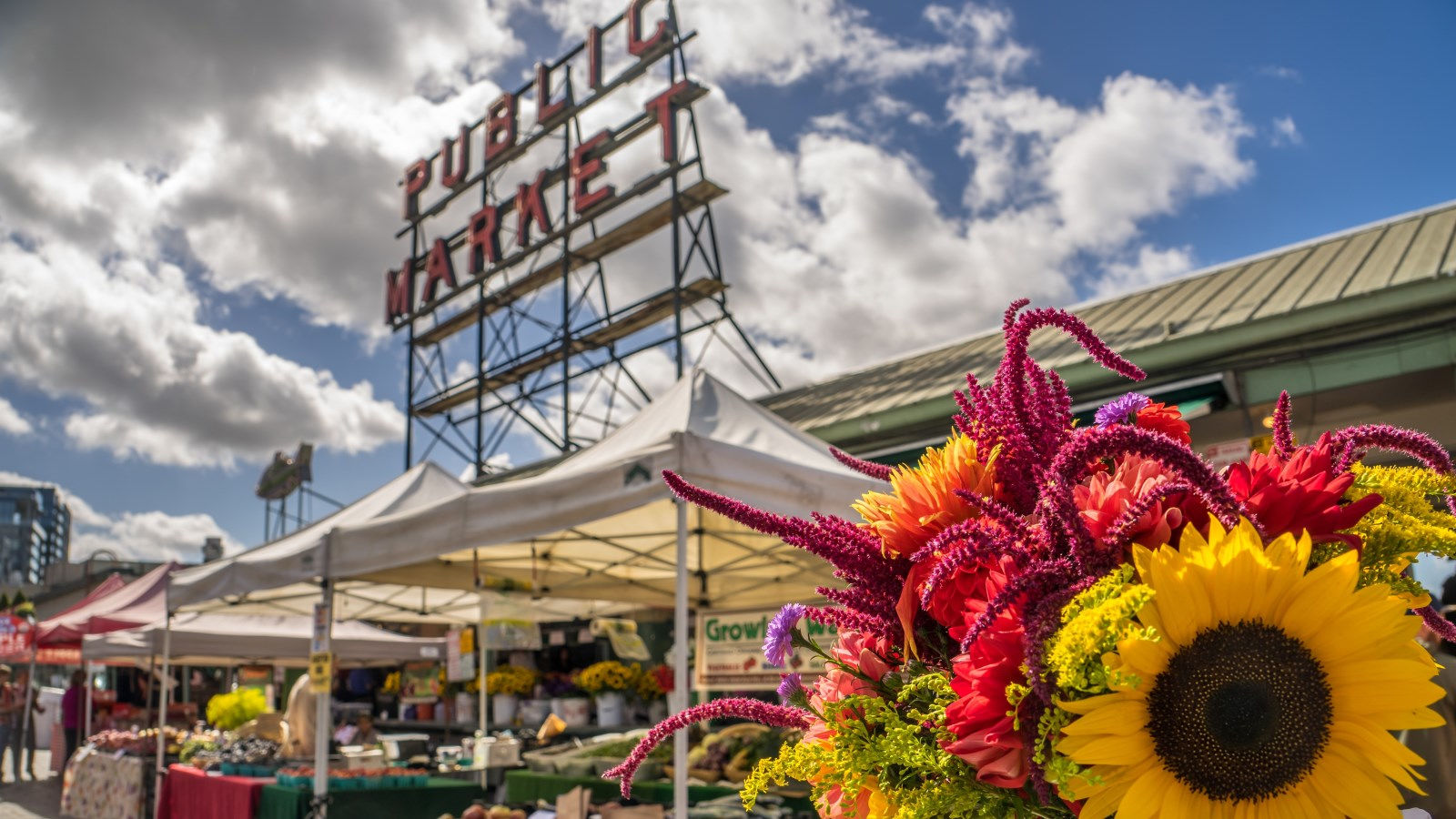 Seattle Waterfront
0.4 miles from the hotel/ approx 9 min walk
The Seattle Waterfront is a beautiful expanse of parks, piers, promenades, and ferry and ship terminals stretching from Pioneer Square to Shilshole Marina on the Puget Sound. Browse eclectic shops, taste fresh Pacific Northwest seafood, or catch a ride to the beautiful islands of the Puget Sound. See the Seattle Aquarium, Myrtle Edwards Park and Seattle Art Museum's Olympic Sculpture Park. Enjoy the waterfront restaurants, shops, bike paths, fishing piers, boat launches, and arcades with spectacular views of Puget Sound. The Seattle Waterfront has the Washington State Ferry terminal and docks for Argosy Cruises and the Victoria Clipper.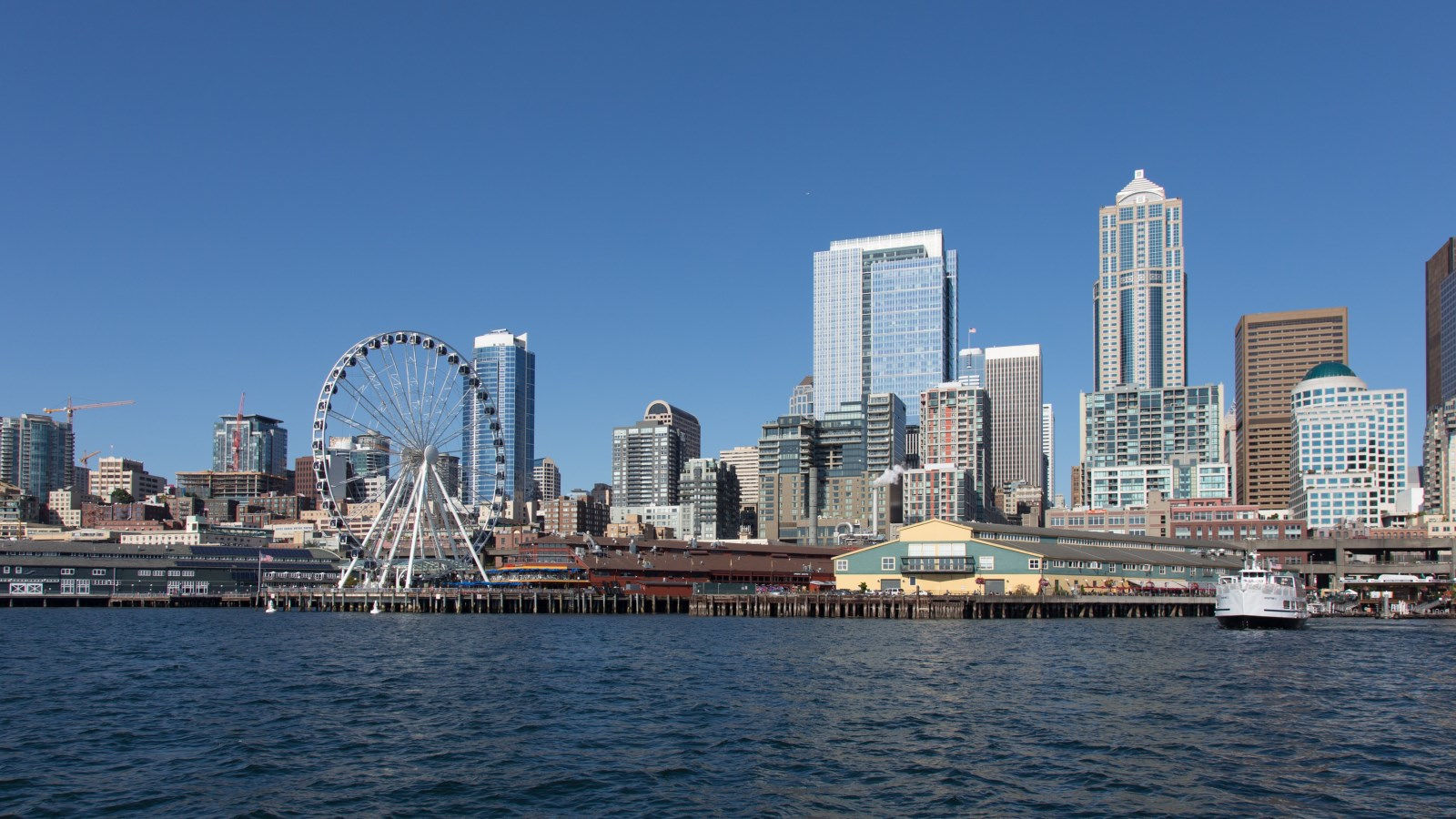 Seattle Great Wheel
0.4 miles fromthe hotel/ approx 9 min walk
The newest attraction to downtown Seattle is the Seattle Great Wheel, a 17-story-tall observation ferris wheel. It is the tallest of its kind to operate year-round and is found on the Seattle Waterfront. Group rides as well as private VIP tickets are available in 42 separate gondolas that can accommodate up to 8 passengers each. Spectacular downtown and water views are in store for all riders, rain or shine.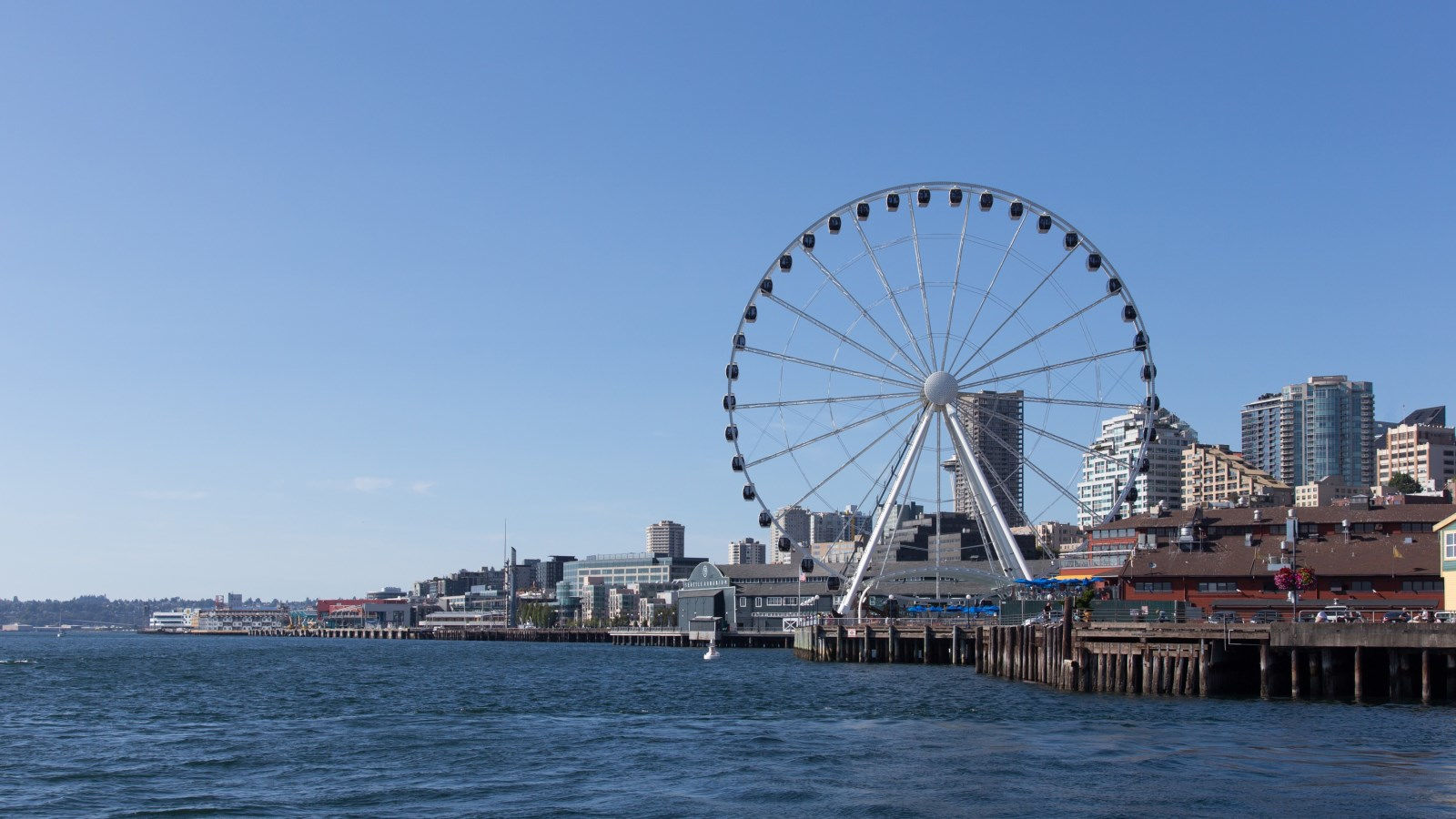 Pioneer Square
0.4 miles from the hotel/ approx 9 min walk
Seattle's oldest neighborhood, dating back to 1852, Pioneer Square is a historic district of art, culture, and entertainment. This downtown Seattle area is characterized by late 19th century red brick and stone buildings that house cool art galleries, antique shops, restaurants, cafes, nightclubs, bars, bookstores, and coffee shops. Walk the cobblestone streets or ride a horse-drawn carriage and see the Romanesque Revival architecture. Enjoy the lively nightlife at music venues and nightclubs. See attractions such as Smith Tower Observation Deck or Klondike Gold Rush National Historic Park. Join the Seattle Underground Tour and free art gallery tours every first Thursday.